Discover your Dream Home
with CEDAR RIDGE REMODEL
ING CO

MPANY
At Cedar Ridge Remodeling Company we believe every house has it's own dream that is waiting to be captured, that every home owner has vision of their Dream Home that they've been waiting for, hoping for and planning for. Our job is to connect you with that dream and make it a reality. We don't see ourselves just as a remodeling company or a provider of services, but as someone who makes your remodeling dreams and visions come alive. We have passion for what we do, it's what makes us more than just a remodeling company. We look forward to joining you on the path to discovering your Dream Home.
Our Services
WHAT PROJECT CAN WE HELP YOU WITH?
BATHROOM REMODELING
KITCHEN REMODELING
BASEMENT REMODELING
Your bathroom should not only look great but it should make you feel great. A beautiful new bathroom can be a sanctuary. Hot tubs, steam showers and rain showers can help melt away the days trouble.
The kitchen these days has become the center of the home. A well laid out and organized kitchen can make the daily tasks more enjoyable. Whether is cooking, entertaining or the kids doing homework, make sure your kitchen works for you.
There is no better added space then finishing a basement. If your basement is sitting unfinished you're missing out on all the untapped possibilities. A game room, kids playroom, home office, bar or wine cellar, or extra bedroom. Isn't it time to take advantage of your unfinished basement
Have you out grown your existing home? Well, a fabulous new addition to your existing home is the way to go. Have us create the home of your dreams. Whether it's a 2-story, attic addition, sun-room or new great-room. Start creating you Dream home today.
There's nothing like a great new deck for outdoor dining and parties. Take advantage of those beautiful days on new deck. If you have a existing deck that's not looking great, have it resurfaced or refinished.
Do you have those pesky little to-do handyman projects around your house? CRRC's handyman services can take care of them all. So whether it's painting, patching, installing trim, installing new fixtures in the bathroom or any project around the house we'll be there.
We proudly serve Montgomery County, Frederick County, Howard County, Carroll County, Maryland. Most of our projects are in Gaithersburg, Rockville, Silver Spring, Potomac, Chevy Chase, Bethesda.
Contact Us
to find out if we work in your area.
About Us
Cedar Ridge Remodeling Company

is a father and son owned Design/ Build remodeling company specializing in Additions/ add-ons, Kitchen remodeling, Bathroom remodeling and Basement remodeling projects. We've been in the remodeling industry since 1989, and have a combined 40 years of experience and education in the remodeling industry. We pride ourselves on fair and transparent pricing, craftsmanship, innovative designs, customers satisfaction and we always approach each project as if it was our own.
What makes us different
IT'S TIME TO EXPERIENCE A REAL DIFFERENCE
Full service remodeling company, including Handyman and home maintenance services.
Fully licensed, bonded and insured.
Free initial Consultation with a working feasibility estimate and 3D concept renderings.
Over 40 years of combined work in the remodeling industry.
Payment schedule that is clear, concise and fair.
Extremely Fast start to finishing time.
Guaranteed and unchanging Fixed-Price contracts, including start and finish dates.
In-house Architectural design consultant
In-house Kitchen and Bath design consultant
In-house Electrical/ lighting design consultant
Small friendly and knowable staff that works directly with you.
DON"T SETTLE FOR THE SAME OLD CONTRACTOR
THE STEPS IN CEDAR RIDGE REMODELING CO. DESIGN PROCESS
Satisfied Clients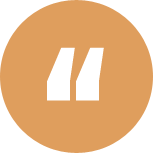 DON"T TAKE IT FROM US SEE WHAT OUR CLIENT SAY
Contact Us
START YOUR PROJECT TODAY. LETS CREATE YOUR DREAM HOME.
25009 Johnson Farm
Gaithersburg, MD 20882
Serving Rockville, Potomac, Bethesda, Chevy Chase, Silver Spring, Kensington, Gaithersburg, Germantown, Poolesville, Clarksburg, Damascus, Frederick, New Market, Columbia and other communities within Montgomery County, Frederick County, Howard County, Carrol County
CEDAR RIDGE REMODELING COMPANY
SCHEDULE A CONSULTATION TODAY! (301) 253-5988
COPYRIGHT 2015 © CEDAR RIDGE REMODELING COMPANY LLC
webmaster@remodel2day.com