Our Services
WHAT PROJECT CAN WE HELP YOU WITH?
BATHROOM REMODELING
KITCHEN REMODELING
BASEMENT REMODELING
Your bathroom should not only look great but it should make you feel great. A beautiful new bathroom can be a sanctuary. Hot tubs, steam showers and rain showers can help melt away the days trouble.
The kitchen these days has become the center of the home. A well laid out and organized kitchen can make the daily tasks more enjoyable. Whether is cooking, entertaining or the kid's doing homework, make sure your kitchen works for you.
There is no better added space then finishing a basement. If your basement is sitting unfinished you're missing out on all the untapped possibilities. A game room, kids playroom, home office, bar or wine cellar, or extra bedroom. Isn't it time to take advantage of your unfinished basement
Have you out grown your existing home? Well, a fabulous new addition to your existing home is the way to go. Have us create the home of your dreams. Whether it's a 2-story, attic addition, sun-room or new great-room. Start creating you Dream home today.
There's nothing like a great new deck for outdoor dining and parties. Take advantage of those beautiful days on new deck. If you have a existing deck that's not looking great, have it resurfaced or refinished.
Do you have those pesky little to-do handyman projects around your house? CRRC's handyman services can take care of them all. So whether it's painting, patching, installing trim, installing new fixtures in the bathroom or any project around the house we'll be there.
Spring is coming - We know it doesn't feel like yet, but it will be here. Take a look at our spring checklist. It's packed with great information and suggestions for your Home spring Checkup. If you'd like to have us come out and perform a spring checkup for your home just give us a call. It's FREE and you'll get 5% off the labor cost for any items on your checkup sheet that need to be addressed.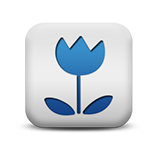 VIEW the pdf
Serving Rockville, Potomac, Bethesda, Chevy Chase, Silver Spring, Kensington, Gaithersburg, Germantown, Poolesville, Clarksburg, Damascus, Frederick, New Market, Columbia and other communities within Montgomery County, Frederick County, Howard County, Carrol County
CEDAR RIDGE REMODELING COMPANY
SCHEDULE A CONSULTATION TODAY! (301) 253-5988
COPYRIGHT 2015 © CEDAR RIDGE REMODELING COMPANY LLC
webmaster@remodel2day.com