Cedar Ridge Learning Center
A WELL INFORMED CLIENT IS A GREAT OF CLIENT

At Cedar Ridge Remodeling Company. we believe that a well informed client is a great client. Not only does being well informed help you as client understand more about your project, but it helps us both with communication which results in a mutual understanding of the goals regarding your project. Lets face it, in the remodeling industry we tend to speak what seams to be a different Language and it can be confusing at times. So we want to make sure that you can understand what we are saying that way you stay well informed with what is taking place on your project.

It's our duty to make sure that our potential clients get the most out of their remodeling project. We want you to have all the tools and information available to you to make the best decisions possible. Also, even if you decided not to do work with us that is helps you and the remodeling community if you are armed with all the information you need to make the right decisions regarding your project
Three key points to a great Remodeling Experience
Know your Contractor: Besides the oblivious, like making sure your contractor is licensed, insured and reputable. It's just important to have feeling of who you are going to be working with. Are they easy to talk to? Do they listen to you? Do you feel that they are someone you can get along with. These are all very important when choosing a contractor.
Understand the process: This simply means have "some" knowledge of the remodeling process, even if only a small amount. Not just the contract process or when to pay the bill and how much, but how the project is completed, for example a simple knowledge of building a addition can help to avoid confusion with how your own addition will be built.
Know what you want: At Cedar Ridge Remodeling we work hard from the very beginning to inform you on the products, materials and methods available to on your project, but ultimately you make the final decision, you know what you want, what you don't want and what your budget can afford. Don't' let someone sell you a Rolex if all you want and need is Casio.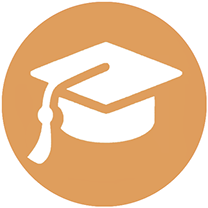 THE MORE YOU KNOW THE MORE INFORMED YOUR DECISIONS WILL BE
Spring is coming - We know it doesn't feel like yet, but it will be here. Take a look at our spring checklist. It's packed with great information and suggestions for your Home spring Checkup. If you'd like to have us come out and perform a spring checkup for your home just give us a call. It's FREE and you'll get 5% off the labor cost for any items on your checkup sheet that need to be addressed.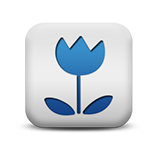 VIEW the pdf
5 Keys areas to achieve your "Dream Kitchen" - What other purposes will you kitchen be used for? Will it be functional for you and your family, including the furring members of your family? Do you understand the importance of lighting? And much more information you should consider what planning your new "Dream Kitchen"
Choosing a Contractor - Learn how choosing the right Contractor can make all the difference in getting a great remodeling experience. Learn what should you look for, what you should ask and what things you need to know.
Top ten reasons for hiring a recognized remodeling professional - Why it's important to hire a professional remodeling contractor
Sure you're tile surround looks good now, but was it built to last? - What you should know before you re-do the tile surround on your tub or shower.
Design Graph Paper - Have some ideas? Want to play around with some layouts before you meet with us. Here are some tools to help you get your ideas on paper. Get started with our graph paper to draw on. We've even included scaled rulers for you to cut out and use. Just print it out and let the creative juices flow. Have fun!

VIEW the pdf
Our Design Process
THE STEPS IN CEDAR RIDGE REMODELING CO. DESIGN PROCESS
Serving Rockville, Potomac, Bethesda, Chevy Chase, Silver Spring, Kensington, Gaithersburg, Germantown, Poolesville, Clarksburg, Damascus, Frederick, New Market, Columbia and other communities within Montgomery County, Frederick County, Howard County, Carrol County
CEDAR RIDGE REMODELING COMPANY
SCHEDULE A CONSULTATION TODAY! (301) 253-5988
COPYRIGHT 2015 © CEDAR RIDGE REMODELING COMPANY LLC
webmaster@remodel2day.com